Operation "Eyes on the Street" Signup
This program is an initiative of the Hernando County Sheriff's Office designed to utilize the assistance of the citizens and businesses of Hernando Couty in the fight against criminal activity. By voluntarily completing the registration, Detectives will be able to contact you for possible investigative leads if criminal activity occurs in your area.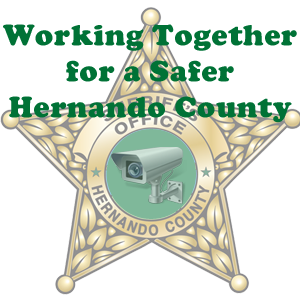 ---
Terms and Agreement: "All information provided to the Hernando County Sheriff's Office regarding your surveillance system will be for official use only. Your personal information will not be for public dissemination and is protected under Florida State Statute Chapter 119.071 which is exempt from public records requests."
If you would like to remove or update your information from the program, please contact Sue Surplus at District 2, 352-688-5000.

This site looks best when using a modern browser such as Internet Explorer 9+ or Firefox 9+