Jennifer Renee Odom
Unsolved Homicide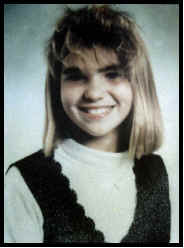 VICTIM: Jennifer Renee Odom
White Female, Born 8/25/1980
On Friday, February 19, 1993, Jennifer stepped off her school bus around 3 p.m., waved goodbye to friends, and started walking the short 200 yards to her home in rural Pasco County, FL. Children on the bus reported they saw a faded blue pickup truck slowly following Jennifer as she walked home. Jennifer never made it to her door.
During the next days, law enforcement equipped with police dogs and hundreds of volunteers scoured 60 square miles of rolling groves, pastures and woods surrounding the tiny Pasco town of Dade City.
On Thursday, February 25, 1993, a man and woman searching an abandoned orange grove in southeast Hernando County, FL, found Jennifer. Jennifer's clothing, including the red sweater and Hooter's jacket, have not been found.
Approximately two years later on Thursday, January 5, 1995, a couple hunting for scrap metal in a rural area of Hernando County discovered Jennifer's missing book bag and clarinet case. The bag and case were found in Western Hernando County.
The suspect vehicle is a full size, older unknown model pick-up truck, blue in color.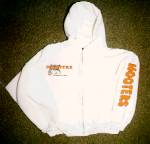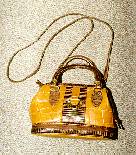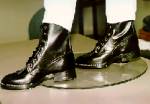 Jennifer was last seen wearing a white zip-up "Hooters" sweat jacket with orange lettering on the left sleeve, a red long sleeve pullover sweater, possible cashmere or angora, a white turtleneck shirt, white denim pants and black lace-up style boots.
Anyone with information pertaining to this crime is urged to contact:
Det. George Loydgren, Hernando County Sheriff's Office
(352) 754-6830
unsolved@hernandosheriff.org
Anonymous tips can be made by e-mail to: www.HernandoCountyCrimeStoppers.com or by telephone 1-866-990-8477